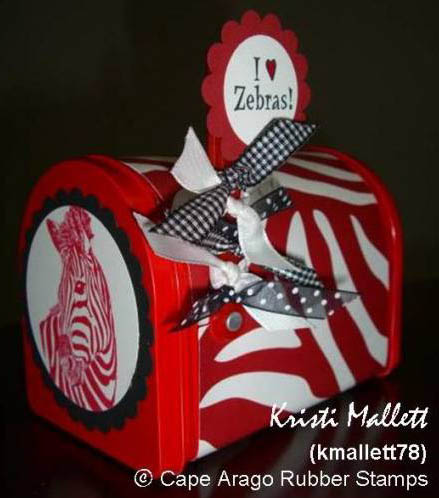 Kristi Mallett of Oklahoma stamped this fabulously red zebra mailbox! So vibrant! You can see Kristi's other stamping creations on her SplitCoastStampers gallery. The zebra stamps are found on our Zebras and Phrases stamp sheet.
---
Kay Robinson of Florida made this Wild About You panda card. You can find these panda stamps on our Panda stamp sheet.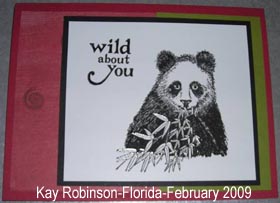 ---
Terry Luper was kind enough to share his stamping compositions using our elephant and wolves stamps. You can find more of his work on Flickr. The elephant stamp was used to create a checkbook cover (pictured below) and is from our African Animals stamp sheet and the wolves stamps are from our Wildlife stamp sheet.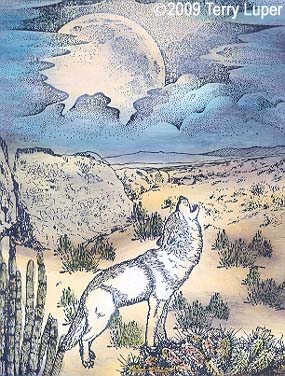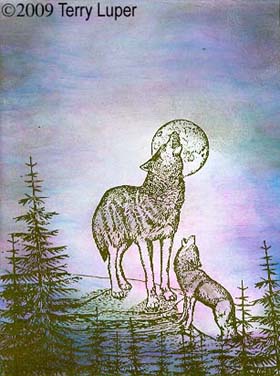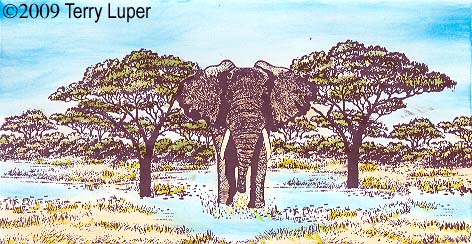 ---
Michelle Zindorf has knocked our socks off once again with another beautiful card using a heron stamp from our Birds stamp sheet. Be sure to read her full tutorials (for the blue card) and (for the red card) on her blog. If you ever wondered how to get the most out of your brayer, Michelle is the person to learn from! Images below are COPYRIGHT ©2008-2009 Michelle Zindorf.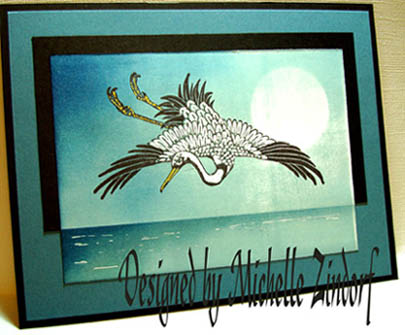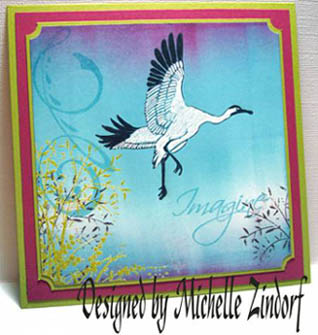 Michelle's tutorial for this trio of birds is sure to inspire you! Michelle inspired Anne of Arizona to try her hand at brayering with the birds and this is what she made, remembering of course that imitation is the surest sign of flattery. Anne's other cards can be seen in the SplitCoastStampers gallery.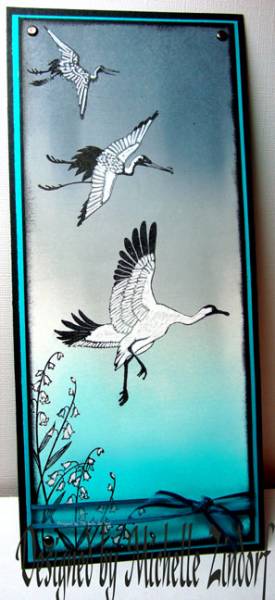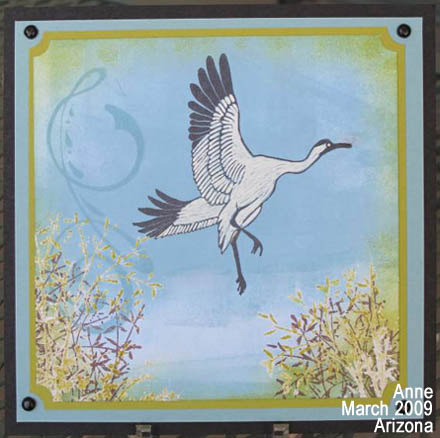 We hope you are inspired to create something beautiful with our rubber stamps. Beauty comes in all shapes and sizes and colors, so get out there and be creative! Get the juices flowing! Let wings like these lift you to lofty heights, there to soar and smile with wonder and joy.